Construction defect insurance cases can be challenging. These cases often have between 15 and 50 parties involved with many contractors, insurance policies and attorneys, which only add to their complexity, a recent California Lawyer article explains.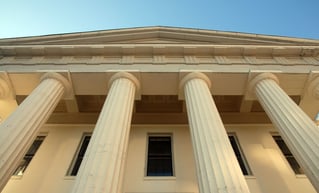 "We have very extensive pre-mediation conference calls and briefings—recently I worked on a matter where the briefs, with the expert reports, went to 700 pages." (For more about our thoughts on Document Management, read our blog post here)
"The lead attorney or senior associate has to be absolutely up on the facts; the cause of the defect, the defect itself, the costs and nature of the repair and if they are radically different assessments and estimates, why they are so different."
Of course, a critical aspect of these cases is the role of the expert witness. The expert's investigation and ultimate opinions on a wide variety of technical issues related to design, construction, codes, standards, practices, and contracts (contractual or legal arguments aside) can significantly impact the outcome of a case. You can review our series on the role of the expert witness here.
Read more of the original story in the California Lawyer post here.