Bob Morrison, MBA
Regional Sales Manager - Business Development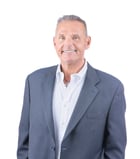 Bob Morrison, MBA-Regional Sales Manager-Business Development-New Jersey, and New York Metro
Bob is a passionate sales executive experienced in building remediation, construction, and controls, who thrives working with clients who can use CCA's help regarding buildings and damage to buildings.
For 20 years before joining CCA Construction Consulting Associates, LLC, he co-owned a company with a SERVPRO franchise operating in New Jersey. On a 24/7 basis, working with insurance companies, both directly and indirectly, the company provided both emergency and non-emergency services for facilities experiencing fire, water, mold, and other damage. In addition to providing mitigation services, he also provided reconstruction/rebuilding services. Facilities included commercial, industrial, institutional, and residential buildings. Provided HVAC and Air Duct Systems cleaning, Cooling Tower Systems cleaning, biohazardous cleaning services, crime scene cleaning, graffiti, and deodorization cleaning services. Provided Covid related cleaning services for healthcare institutions disinfecting rooms and vehicles by following established protocols. Vice-President of Business Development at SERVPRO, recognized nationally as one of the Top Annual Performers and selected to attend the Elite Retreat Award Trip numerous times.
20 years of experience in the Building Automation and Energy Services industry for commercial facilities. Bob worked with two Fortune 100 companies, including Senior Accountant Specialist for Honeywell Building Services, and companies providing Energy Retrofit Solutions and temperature measurement equipment, which could be integrated into the Building Automation System to realize energy savings.
Bob is active with numerous organizations, including commercial facility management, healthcare facility management, and construction, and in many groups in his community, including his local Honorary PBA. Bob is an Eagle Scout and remains interested in helping his community.