Brendan Carey, C.E.M.
Program Development/Project Manager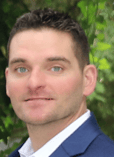 Brendan is an expert in Building Automation and Energy Management Systems. This is the result of over 15 years of experience working with data centers, universities, labs, vivarium, hospitals, high rises, retrofits and new construction. He has programmed with Tridium Niagara, Alerton Envision, Alerton Compass, KMC controls, Total Control, Niagara Vykon, Niagara Lynxspring, Johnson FX, Trane Tracer Summit, Honeywell Spyders and DeltaV Systems. Vast experience with campus network communication, IT network infrastructure, and third-party integration including BACnet, Modbus, Lon and OPC, as well as various types of mechanical and electrical equipment.
Extensive field experience with instrument controls wiring verification, control panels, custom programming, variable frequency drives, starters, relay logic, chillers, boilers, cooling towers, air handlers, pumps, fans, HVAC equipment start up, and project management, and has written and custom programmed sequences of operations for building mechanical systems.
Worked with power consumption project teams involving energy usage baselining and reduction measurements. His responsibilities ranged from electric switch gear integrations and metering to automating equipment for load shedding.
A CEM Certified Energy Manager and LEED Green Associate, with additional certifications in Niagara, O.S.H.A. 30 Construction and Variable Frequency Drive Honeywell.
Brendan graduated from Massachusetts Maritime Academy with a Bachelor of Science in Facilities and Environmental Engineering.
Brendan lives in Boston with his wife and daughter. He comes from a sports family with three brothers, all of whom are also in the controls field. Outside of work he enjoys playing hockey, skiing, golfing, and strength training.