MICHAEL P. MELLETTE, Sc.D., CIH, CSP, CHMM




Senior Scientist, Occupational and Environmental Health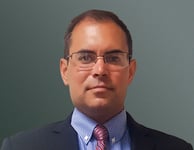 Michael Mellette joins CCA, Construction Consulting Associates, LLC's team of experts in litigation support and remediation as an Environmental, health and safety expert. Dr. Mellette is an army veteran and a Certified Industrial Hygienist (CIH), Certified Safety Professional (CSP), and Certified Hazardous Materials Manager (CHMM) with more than 15 years of experience. Mike has experience in occupational safety, environmental compliance, industrial hygiene, exposure assessment, and risk management. Mike served on active duty as a U.S. Army helicopter Pilot-in-Command and Aviation Safety Officer (ASO). He is a graduate of the U.S. Army Aviation Safety Center's ASO course and holds a Doctor of Science degree in Occupational and Environmental Hygiene, a Master of Science degree in Public Health, and a Master of Science degree in Safety Management. His doctoral research focused on the evaluation and control of occupational exposures to complex mixtures of highly reactive chemicals and dermal sensitizes and was supported through a National Institute of Occupational Safety and Health cooperative agreement. He is well versed in Occupational Safety and Health Administration compliance and has developed, implemented, and managed comprehensive health and safety programs for the U.S. military, large manufacturing facilities, and complex construction projects, including OSHA Voluntary Protection Program (VPP) "Star" sites.
A significant portion of Dr. Mellette's work experience has been dedicated to researching, evaluating, measuring, and controlling occupational and environmental exposures. He has assessed and characterized a wide variety of human exposures related to asbestos, toxic metals, respiratory irritants, immune sensitizes, volatile organic compounds, respirable crystalline silica, and noise. These exposures have been associated with environmental sources or industrial processes, including industrial painting, abrasive blasting, heavy manufacturing, foundry operations, food processing, health care, research laboratories, construction/engineering projects, and hazardous waste site remediation. Additionally, Dr. Mellette has conducted a broad range indoor environmental quality surveys and building sickness investigations for commercial, industrial, and residential clients. These surveys have included indoor air quality monitoring, airborne/surface mold sampling, moisture intrusion surveys, particle infiltration investigations, and Legionella water sampling and management planning. Mike is adept at safety investigations including construction accidents and slip and fall accidents.