Assessing and Restoring Complex Building Envelope Systems
Building envelopes are complex systems that keep the indoor and outdoor environments separate—by controlling the transfer of moisture, energy, and air. And their performance is affected by so many variables, from weather to faulty construction to age. Without proper attention, building envelopes fail and require costly repairs to protect the building and its occupants.
Learn how to reduce your risk with practical advice on building, inspecting, and restoring building envelopes for efficient energy performance, safe indoor environments, and preservation of building materials for years to come.
Our experts bring their unique perspectives to provide an overview of innovations in the industry, relevant standards and regulations, what investigators and building consultants look for during assessments and testing, and the critical steps for ensuring your building envelope performs well for as long as possible (and what to do when it doesn't).
In this webinar you will learn:
How to assemble your team and create an action plan quickly

Current trends in building envelope materials and construction

Primary causes of failure and non-performance

Assessing building envelope conditions and damage

An essential checklist for making the correct building envelope maintenance and restore decisions
Leave with practical advice to stay on top of materials and trends, properly assess building envelope condition and performance, and plan for maintenance, conservation, or future renovations.
Meet the Panel
Chris Barger
Senior Construction Consultant, CCA
As a senior construction consultant, Chris Barger is responsible for supporting ongoing consulting projects across all industries as well as developing CCA's hospitality-specific business sector. He provides clients with project management and owner's representative services to support forensic investigations or construction projects and enjoys working in full partnership with his clients.
Gregory C. Hoyt, PE
Senior Structural Engineer, CCA
As a Senior Structural Engineer for over 25 years, Mr. Hoyt, has extensive experience conducting field investigations of commercial, industrial and residential properties, individually and as a key member of engineering/architectural assessment teams. Greg has amassed a large working knowledge of building envelopes, and has provided expert opinions and testimony regarding engineering and construction matters. Greg's skills combined with his tenacity and deep knowledge of industrial design requirements aid him in delivering penetrating analysis of the most complex structural issues.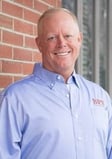 Eric Churchill
Executive Vice President, Schernecker Property Services
Eric Churchill works directly with our clients and management team to ensure we deliver the highest value, long-term solutions for New England condominium communities. "SPS takes a comprehensive, collaborative approach to building envelope work," says Eric. "We work with homeowners, property managers, and professionals to help our clients plan, finance, and complete the right project the right way."
Glenn Grassi
President of the White Cliffs Community Association
Glenn Grassi is an aerospace engineer with over 50 years of experience working in the aerospace, defense, automotive, and civil engineering industries performing design optimization, engineering analysis, and forensic analysis. Some of his analysis projects include NASA's $10 billion James Webb Space Telescope, the $475 million Jacob Javits Convention Center-NYC, $13 billion Gerald Ford class nuclear aircraft carrier, and the $175 million Boeing Dreamliner. He has served on several condominium boards being responsible for maintenance. Currently, he is overseeing a $2.45 million building envelope project at the White Cliffs Country Club.