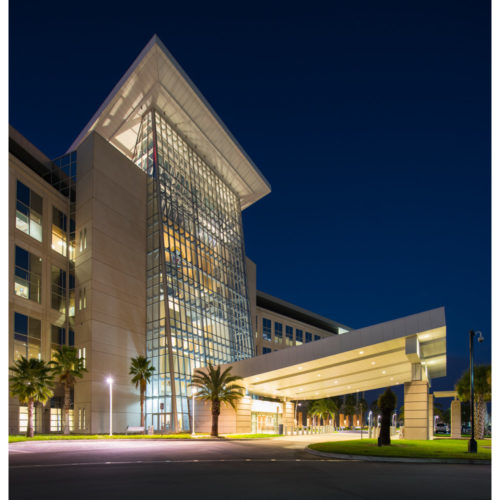 In areas of the U.S. prone to being hit by hurricanes, like Florida, it is critical that buildings are constructed to stand up to the strength of storms.
Weather-resistant Metal Paneling is one application that is currently being used to withstand the potential damage caused by hurricanes.
According to a recent article in The Construction Specifier, Orlando Veteran Affairs Medical Center, located in a region with a 40% risk of encountering a hurricane, has installed more than 245,000 sf of weather-resistant metal walls, tested to withstand winds from a Category 3 hurricane
As stated in the article, the building features thermal efficiency, moisture control, and weather resistance suitable for the hurricane risk in Orlando, the panels are pressure-equalized along horizontal joints. Insulated metal vertical (IMV) joints are also employed, improving visual appeal by creating the illusion of an uninterrupted façade and minimizing both streaking and staining. All panels used are 22-gage and feature foamed-in-place cores to minimize gaps in insulation.
Continue reading full article here.
Read More [fa icon="long-arrow-right"]