CCA is pleased to welcome

Paul Dudley Smith, PE, CEM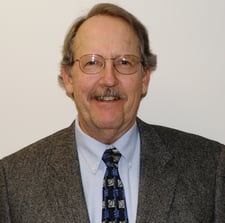 Dudley joins us as a senior Mechanical Engineer with over thirty years of experience in the design, construction and testing of HVAC, piping, and other mechanical systems. Mr. Smith has performed a myriad of mechanical system analysis projects, studies, reports, designs and specifications. Dudley has provided project management, construction oversight services, and client support for various projects. Mr. Smith is a Certified Energy Manager providing direction and support for energy decisions and conducts energy studies and audits.
Mr. Smith's project work has included MEP work for a wide variety of projects, including work for new facilities and for the replacement, upgrading, and renovation of HVAC systems for existing facilities. His projects include numerous water and wastewater facilities, cogeneration energy plants, multi-purpose buildings, office, laboratory spaces, process control rooms, vehicle service and storage facilities, chemical facilities, fuel storage areas, and industrial process spaces. He has performed air and hydronic testing, adjusting and balancing (TAB) services for academic, health care, institutional, commercial (high rise and low rise), and industrial facilities.
Dudley's background includes:
EDUCATION
Bachelor of Science, Mechanical Engineering, Oregon State University

AFFILIATIONS
Member, American Society of Heating, Refrigerating, and Air Conditioning Engineers
Member, Association of Energy Engineers
Member - Board of Advisors, Fiberglass Reinforced Plastics Institute

REGISTRATIONS
Professional Engineer: Massachusetts, Minnesota, and New York
Certified Energy Manager, Association of Energy Engineers