CCA is pleased to welcome John O'Rourke, Structural Engineer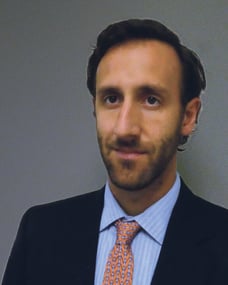 With deep expertise in residential, commercial, and industrial engineering, John O'Rourke has recently joined CCA's New York City office as a Structural Engineer.
Mr. O'Rourke's experience in the roles of Structural Engineer and Project Engineer have spanned across a multitude of residential, commercial, and industrial engineering projects. His direct experience is the result of working within engineering groups consisting of Civil, Structural, Architectural, Building Mechanical, Electrical and Process Piping Engineering Departments.
In addition to his background in engineering, Mr. O'Rouke has gained in depth design experience. His designs include: structural steel buildings, seismic design, shallow foundations, wood structures and buildings, and masonry. Additionally, he has provided special designs for retaining structures and avalanche shielding structures.
John's background includes:
EDUCATION
Bachelor of Engineering – Biomedical Engineering, Catholic University, Washington, DC
SPECIAL SKILLS
Forensic engineering
Structural/civil design and planning
Construction and project scheduling
Preparation of proposals
Report preparation
CAD implementation
Please contact us to learn more about how John can help you.