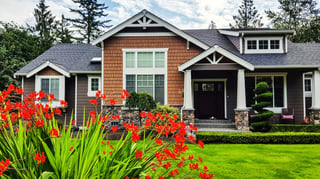 Since 2010, more than 200 complaints about new home construction have been received by the the Indiana Attorney General's Office. Poor workmanship and failure to honor a warranty are some of the common complaints against builders.
Partnering with Call 6 Investigates in Indianapolis, ABC News recently interviewed CCA's CEO Mark McGivern. As a construction defect expert, McGivern provided perspective and insights into this situation:
Construction expert Mark McGivern said water intrusion is the biggest -- and the most expensive -- problem homeowners face.

"In some cases, it can cause mold, which then becomes a health concern," said McGivern, CEO of Construction Consulting Associates.

McGivern said there are a number of things a homeowner can do to protect themselves.

"Be an informed and educated consumer, and whether you're buying a $200,000 house or a $2 million house, the rules apply as just good common sense," said McGivern.
Watch the news story and hear more of McGivern's insights at the Call 6 website.