Last year was the United States' most costly on record for weather-related disasters. According to the National Oceanic and Atmospheric Administration (NOAA) weather-related damages in 2017 totaled a staggering $306 billion.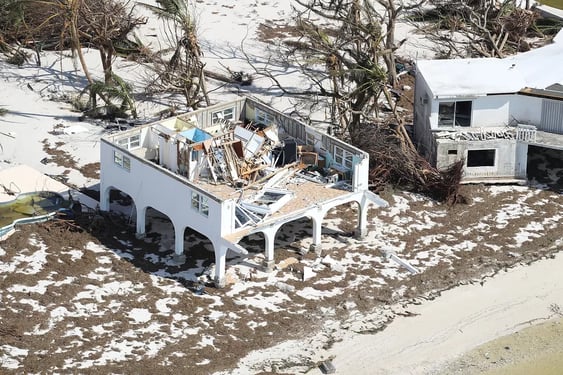 Unfortunately not all homes in hurricane-prone areas are being constructed to withstand these catastrophic storms, especially as we are seeing hurricanes in the Atlantic intensify more rapidly.
According to this recent article, Hurricane resistant home development exists. "There's just a lot of resistance from people to doing things differently and [in a way] that might have higher initial upfront costs," said Jeremy Gregory, research scientist and executive director of the Massachusetts Institute of Technology's Concrete Sustainability Hub. It could cost 15 percent more to build a home with a sturdier, concrete frame rather than one constructed from wood, according to experts.
"I think that people have a hard time evaluating risks and adapting to those risks," Gregory told AccuWeather. "It's easy to say, 'That was a bad storm, but what are the chances it'll happen again?'. The reality is that we as humans are not really good with that kind of risk assessment."
For over 25 years CCA has assessed damages in the built environment caused by major storms and hurricanes. To learn more about CCA's experience in Catastrophe Response, click here.