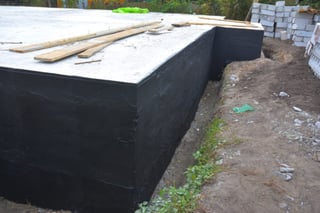 Severe weather can cause extensive damage to a building's roof, foundation, and interiors. If there is a breach in a structure's envelope, water is likely to find its way into the building. This is why it is critical to make a structure water resistant from top to bottom.
The following article, From Roof to Foundation, Consulting experts when selecting appropriate waterproofing", explains why it is important to assure that every aspect of a building or structure has been properly waterproofed. Building areas featured in this article include:
Above-grade walls
Concrete, terrace areas, and decks
Roofs
Below-grade systems
Interior systems
At the end of the day, there is no "go-to" method and options should be considered. Each structure requires its own waterproofing strategy. The waterproofing system will need to be maintained and well-kept over the life of the building.
Continue to full article....