Forensic architects can serve multiple purposes throughout and after a construction job is complete. Most commonly, forensic architects are brought in to investigate the root cause of construction defects or building issues after a project is complete. However, forensic architects are also often hired onto a job during the design and construction phase to help identify any unforeseen issues that could be avoided. In these cases forensic architects are often hired as an unbiased 3rd party and act as an additional set of eyes based on the specialized experience they can bring to a job.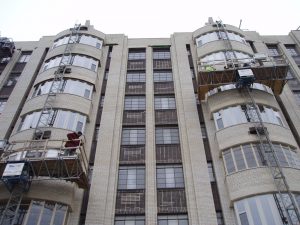 The following article, Why hire forensic architects, clearly spells out the specialized skill set of forensic architects and the various scenarios in which they become involved with construction related projects. In this article you will gain a better understanding for why forensics architects are often called in when a structural issue occurs, the specialized tools they are trained to use to identify problems and causes, and how they are used in the design and construction phases of projects.
Continue to the full article written by Stephen W. Buck, AIA, CSI, NCARB and published in Construction Specifier on May 4, 2018.
---------------------------------------------------------
CCA has a team of architects, forensics engineers, and construction experts who work together to find the root cause of a problem by examining structures, materials, systems, designs, delays, and construction means and methods. Learn more about our forensics capabilities.