An Adhered Masonry Veneer system (AMV) is defined as "masonry veneer of natural or manufactured stone, secured to and supported by the backing through adhesion" and are sometimes called "lick and stick" systems. The more typical masonry brick veneer system has a drainage cavity behind and the veneer is supported on itself and anchored with metal ties. Exterior AMV wall components can vary, but they are similar to a stucco system with a weather resistive barrier, scratch coat with embedded wire lath, and a finish coat of adhesive mortar.
The design and installations of AMV can be challenging since relevant building codes and industry standards are not well known or understood, and the system relies heavily on workmanship and selecting the right materials. This is particularly true when choosing a manufactured stone rather than costlier natural stone, and when used in freeze-thaw climates.
An AMV using manufactured stone is known as an Adhered Manufactured Stone Veneer (AMSV) system. In a recent article by Chris Hines in Construction Specifier, he notes that stone has been long admired as a building material that not only looks beautiful, but also lasts and holds up to weathering beautifully. As with many types of building materials, the stone market evolved and manufactured stone has become more popular, making "stone" façades more affordable from both a material and installation perspective.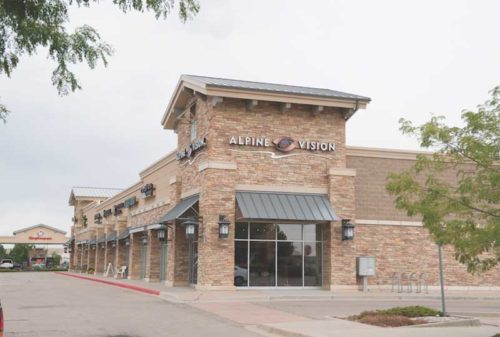 However, like all building materials, when opting to use AMSV, it's imperative to use a reputable stone provider. As stated in the article, "selecting AMSV from a reputable stone provider is the foundation for durable construction with strong performance in cold weather and extended exposure to wet conditions. It is important to look for products that have undergone stringent third-party testing under organizations and standards," acceptable to building officials.
In combination with selecting the right AMSV provider, installation is equally important to achieving a durable system and one that does not breakdown or give-in to less than ideal weather conditions. Proper installation practices are highlighted below and can be read about in detail in the full article.
Moisture protection and water management is crucial: properly installing code compliant flashings and weather resistant barriers
Installation conditions: installing only during acceptable temperatures ranges: 40-90 F
Mortar and grout: there are differences between mortars and grouts, so choose the right ones for your climate and materials
Eliminate voids: pockets where water can collect are not allowed by building codes
Maintain the AMSV system: understand instructions on sealing, cleaning, efflorescence, power washing, and de-icing chemicals
Many knowledgeable manufacturers are members of The Masonry Veneer Manufacturers Association at the Manufactured Stone Veneer - National Concrete Masonry Association where installation instructions and industry standards can be found.