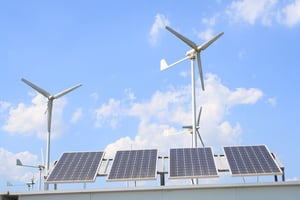 Energy conscious building systems and "green" buildings are terms that have been around for quite some time. In fact, there are numerous interesting articles one can explore relative to the implementation of energy conscious building systems. Building professionals continually seek new ways to harness energy and develop innovative approaches to improve our environment and offset energy costs. Recently, we have seen the tremendous interest and growth in solar power from residential to large scale applications. Other renewable energy sources are also constantly being explored, such as converting energy expended by humans into energy used to help power buildings.
As we become more health conscious, people across our country and globally acknowledge benefits of keeping fit, and as a result, frequent gyms to use a variety of equipment while tracking expended energy and calories burned. In our conscious efforts to explore new ways to save energy, we can ask if there's an efficient way to use and capture energy produced during our workouts.
The old adage: to "kill two birds with one stone" is better interpreted as "achieving two objectives with a single effort". A recent article in Building Design and Construction Magazine featured an innovative concept about a new gymnasium in a mixed-use development in Rochester NY.
Imaginarium, a new green fitness center that recently opened in Rochester, NY, is doing just that. The ECO-Gym's members are not only reaping the health benefits from using spin bikes, ellipticals, and other machinery, but they concurrently contribute to the power source for the two story, 9000 SF Net Zero Energy (NZE) arts and sciences center. The integrated gym equipment generates 3660 kWhs of electricity each year.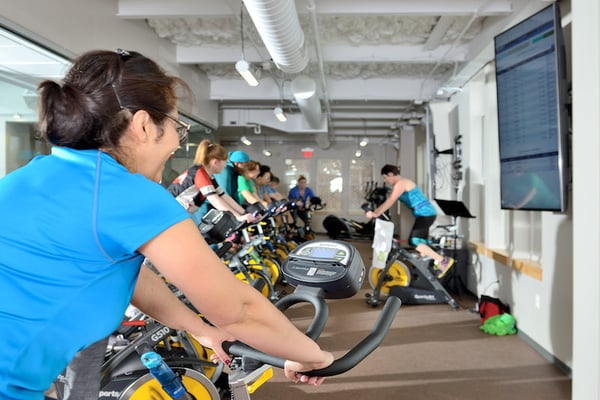 Although that is only a fraction of the energy required per year, the Imaginarium uses other energy saving means as well. Roof mounted wind turbines generate an additional 35% of the building's power. As part of the NZE goal, the center also installed rooftop solar photovoltaic panels and is using a geothermal heating and cooling system to gain energy effectively. The entire building is powered by the combination of these green methods.
This eco-friendly philosophy is also featured in an article by Tessa Love, on the website "Greenmatters", which typically explores a wide variety of topics on innovation and sustainability:
"The whole point of working out is to expend some energy, but what if instead, you could create it? That's the vision behind Eco Gym, a new green fitness center … that captures the energy from your workout and turns it into electricity to power the building". The article further discusses the mechanics behind the conversion of human energy into electricity through a "micro inverter technology".
Additional information is also presented in both of the above referenced articles about SportsArt-America, which started their fitness equipment production in 1977 and "launched" their Eco line machines in 2014. Users can track their "human watts" generated while the equipment captures the energy and turns it into electricity to power the building.
The sports equipment manufacturer is an international company with interest in expanding the US market. Their CEO, Ivo Grossi, states: "We look forward to bringing sustainability to the forefront of the fitness industry".
Read more about ECO-Gyms and the referenced articles above:
A gym's exercise equipment helps power an arts and sciences center in Rochester, N.Y.
This New Eco-Gym Is Powered By Your Workout