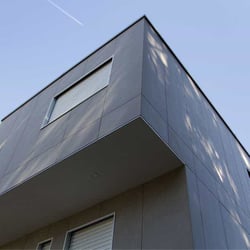 The devil is in the details. One year following the completion of a building in the Mid-Western United States, the tile on the exterior had begun to loosen and fall. The tile was selected for commercial-outdoor use, and could withstand freeze-thaw, thermal-shock conditions, and were frost resistant. If the above was true, then what was causing the failure?
The investigation, revealed that the tiles were not installed correctly. Regardless of how well the tile could withstand extreme weather conditions, it was going to fail. One of the primary reasons for tiles loosening and failing was that movement joints had not been installed to accommodate expansion and contraction in the winter and expansion due to heat in the summer.
The following article, For the Want of a Horseshoe Nail: Identifying causes of tile failure, goes into depth on the various causes beyond the lack of movement joints and why this particular building experienced the tile failure that it did.