Construction Defect Litigation • Claims Investigations • Catastrophe Management • Building Evaluations • Consulting and Design
Since 1990, the CCA team's depth of experience in Engineering, Architecture, and Construction Consulting has allowed us to be the single source solution for our clients' needs. CCA's recently launched Project Portal showcases a sampling of projects that the CCA Team has successfully resolved over the last two decades.
Each project highlights an area of expertise and how we arrived at the best solution including projects involving Architectural Forensics, Construction Defects, Property Damage, and Equipment Failure Analysis.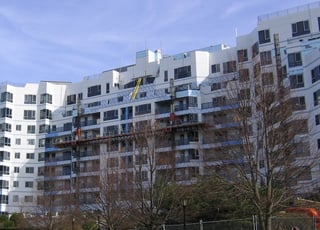 Marina Point Condominiums in Quincy, MA is one of many projects where the CCA team, in support of litigation, was engaged to investigate and uncover the root cause of building leaks and water damage following a major renovation project. Continue reading to learn more about CCA's involvement and what they uncovered.