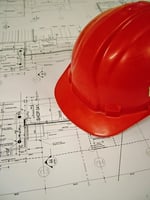 As forensic architects, engineers, and construction consultants CCA regularly investigates construction defect claims and provides litigation support.
David M. McLain of Higgins, Hopkins, McLain & Roswell, LLC recently wrote a very relevant post, What are the most commonly claimed issues in construction defect litigation?, which was based on a prior study regarding the most cited types of construction defect cases. David McLain concluded that the most commonly cited claims fall into three core areas:
Civil Issues
Building Envelope Issues
Roof Issues
Continue reading the full post to better understand the exact types of claims that fell into each of these three core categories.
To learn more about CCA's expertise in Construction Defect, click here.